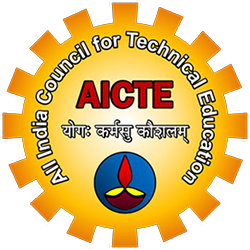 AICTE Sponsored Two Days National Conference on

RAMPE'22
Recent Advances in Mechanical and Petrochemical Engineering
September 01 & 02, 2022 (Thursday & Friday)
CHIEF PATRON
Shri. M. G. BHARATH KUMAR
Founder & Chairman, Mahendra Educational Trust
PATRONS
Er. Ba. MAHENDHIRAN
Er. B. MAHA AJAY PRASATH
Managing Directors, Mahendra Educational Institutions
Dr. R SAMSON RAVINDRAN
Executive Director, Mahendra Educational Institutions
CONVENOR
Dr. M. Senthilkumar, Principal
Mahendra Institute of Engineering and Technology
CO-CONVENOR
Prof. R. Sugavanam, Academic Coordinator
Mahendra Institute of Engineering and Technology
COORDINATOR
Dr. K. Jeyajothi, HOD/ Petrochemical.
CO-COORDINATOR
Prof. A. Jagadeesan, HOD/ Mechanical.
ORGANIZING COMMITTEE
Mr. G. Sampathkumar, AP Petrochemical
Mr. A. Anbu, AP / Petrochemical
Dr. S. Sadhish Kumar, AP / Mechanical
Mr. M. Babu, AP / Mechanical Engineering
Mr. J. Sam Charles DevaPrasad, AP/ Mechanical
Mr. P.S. Karthik kumar, AP / Mechanical
Mr. R. Jeevananth, AP / Mechanical
Mr. S. Vignesh, AP / Mechanical
Mr. V. Prabhakaran, AP / Mechanical
Mr. M. Ramamoorthi, AP / Mechanical
TECHNICAL COMMITTEE
Dr. U. Nilabar Nisha, HOD/CSE.
Dr. R. Santhi, HOD/Physics
Prof. S.Sakthivel, HOD/Aeronautical.
Prof. P.Kathirvel, HOD/CIVIL.
Prof. R.Manthri, HOD/ECE
For all queries, kindly Contact us,
COORDINATOR
Dr. K. Jeyajothi,
Mobile: 97514 80554
CO-COORDINATOR
Prof. A. Jagadeesan,
Mobile: 98420 08501
Brochure
rampe2k22@gmail.com
ABOUT THE INSTITUTION
With the Noble aspiration of educating the under Privileged in the Society, Mahendra Educational Trust was started, in the year 1978 by the distinguished educationist and philanthropist Shri. M.G. Bharath Kumar. The trust sprints Eighteen Educational Institutions. Mahendra Institute of engineering and Technology started in the year 2009 was approved by All India Council for Technical education (AICTE), New Delhi and affiliated to the Anna University. Chennai. The institute offers five UG Courses [Mechanical Engg., Petro Chemical Engg., Aeronautical Engg., Civil Engg., and CSE] and three PG Courses in CAD/CAM, Construction Engineering and Management and Embedded System and Technologies. The College has well- equipped laboratories, digital library and good sports facilities. The dedicated and highly qualified faculties regularly publish research papers, and facilitate students also to participate in research programs. We provide best placement services with excellent record.
ABOUT THE DEPARTMENT
Mechanical Engineering is specially designed for skill development programs in support of industry experts with an industry sponsored laboratories and motivates the students to participate in national and international events. Petrochemical Engineering is an advanced special branch which deals with operations involved in exploration, production and exploitation of oil or natural gas highly qualified and dedicated faculty members with multi disciplinary research expertise having significant professional accomplishments.
ABOUT RAMPE'22
The National Conference on Recent Advances in Mechanical and Petrochemical Engineering (RAMPE'22) will be held during September 01, 02 of 2022. This Conference will bring together leaders from Industry and Academics to exchange and share present research results, research collaboration and to spark new ideas, with the aim of developing new projects and exhibiting new technology in these filed. We look forward to welcome all of you for the conference.
RESOURCE PERSONS
The Resource persons will be drawn from leading Academic & Research Centers involved in active research are invited to deliver lectures in the programme. Speakers from industries will also to deliver special lectures.
FOR AUTHORS
The paper should include authors and co-authors names with affiliation and mailing address of each author including e-mail id. All selected papers will be informed to their respective mail. All the papers will be published in IEEE format. Kindly sent the papers to the mail ID rampe2k22@gmail.com. The selected research papers will be published in the reputed journals.
ABSTRACT SUBMISSION
Authors are requested to submit an extended abstract (about 1,000 words in MS- Word format) with maximum 5 key words, typed with 1.5 line spacing and 12 font size. The abstract should highlight key results of the study and should not include more than 3 Figures/Photographs/Tables.
IMPORTANT DATES
Abstract Submission - 11th August 2022
Abstract Acceptance - 18th August 2022
Full Paper Submission - 25th August 2022
Presentation Submission - 29th August 2022
Note: Please feel free to circulate this message among your friends and students. We would like to send our greetings and looking forward for the conference.
CALL FOR PAPERS
Emerging Specialization in the fields of Petrochemical and Mechanical Engineering
| | |
| --- | --- |
| Advanced Materials | Advanced Welding Techniques |
| Composite Manufacturing | Biomaterials |
| Surface Engineering | Mechatronics |
| Heat & Mass Transfer | Alternative fuels |
| Refrigeration & Air-conditioning | Industrial Engineering |
| Artificial Intelligence & Robotics | Renewable Energy Technology |
| Production Engineering & Automation | Recent Advances in Automobile Engineering |
| Hybrid vehicles and its integration | Smart Construction Materials |
| Optimization Techniques | Rapid Prototyping |
| Lean Manufacturing | Green Manufacturing |
| Machine Design | Sustainable Development |
| Technology for material analysis | Thermal Energy |
| Future Energy Technologies | Green fuels |
| Alternate Fuels | Computer Networks |
| Data Analysis | Bio-Technology |
| Biochemical Engineering | Battery Vehicles |
| Chemical Processing Modeling | Catalysts |
| Control Engineering | Computational Fluid Dynamics |
| Environmental Engineering | Energy Engineering |
| Fluid Dynamics | Fuel Cells |
| Instrumentation Engineering | Industrial Gas Engineering |
| Material Processing | Industrial Safety Engineering |
| Nanotechnology | Material Science |
| Nuclear Reprocessing | Natural Gas Processing |
| Oil Refinery | Oil Exploration |
| Plant Design | Petroleum Exploration |
| Sensor in Chemical Industries | Pharmaceutical Engineering |
REGISTRATION FEES & OTHER DETAILS
| Targeted Person | Participate Rs. | Present Rs. | Publication Rs. |
| --- | --- | --- | --- |
| UG/PG | 750 | 1000 | 5000 |
| Research/ Academician | 1000 | 1500 | 5000 |
| Industrial Professional | 1500 | 2000 | 5000 |
CONCESSION
* For SC/ST& physically challenged: 20% Concession of registration fee.
ACCOMMODATION FEES
Rs.300 per day (*Accommodation only provided in the College Campus for those coming from beyond 100 Kms radius).
Demand Draft in favor of "The Principal, Mahendra Institute of Engineering and Technology", Payable at Mallasamudram.
REGISTRATION LINK
Click Here
QR CODE FOR REGISTRATION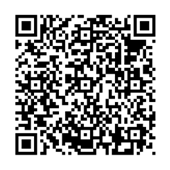 Department of Mechanical and Petrochemical Engineering organizes Two Days National Conference on AICTE sponsored Two Days National Conference on "Recent Advances in Mechanical & Petrochemical Engineering" (RAMPE'22) during 1st & 2nd, September, 2022.

We are pleased to invite you to participate and the authors are invited to submit their work in accordance with conference template provided in the attached brochure and website - https://miet.asia/rampe/

Authors are requested to submit their quality research paper. Registered conference papers will peer reviewed will be recommended for publication in reputed journals.

Authors can also submit their full length manuscripts (Word/PDF) to rampe2k22@gmail.com
Conference Fees can be paid through online
| | | |
| --- | --- | --- |
| Bank Name | : | Union Bank of India, Mallasamudram |
| Beneficiary Name | : | Principal, MIET |
| Account No. | : | 334202010097486 |
| IFSC Code | : | UBIN0533424 |
Best regards,
THE COORDINATOR, RAMPE'22
MAHENDRA INSTITUTE OF ENGINEERING AND TECHNOLOGY
Mahendrapuri, Mallasamudram (W), Namakkal (DT),
Pin: 637 503, Tamilnadu.
Phone: 04288 288506 | Fax: 04288 238666 / 238888.
Contact No: 9751480554, 984208501.
E- Mail id: rampe2k22@gmail.com
© 2022 - All Rights Reserved By Mahendra Institutions.